On the occasion of its 30th anniversary in 2007, the APiP has changed from an "APS Topical Conference" to an "International Conference."
The name change, enacted by majority vote of the executive committee, was initiated because the American Physical Society wishes to reserve the term APS Topical for conferences that meet the dictionary definition of topical, namely of local or temporary interest, and also to better reflect the evolving nature of the conference.
To have your email address added to the conference announcements mailing list, send a message to:

with the word ADD in the subject line.
Download a copy of the conference poster in A3 size. Download a copy of the conference poster in 11 × 17 size. To request a hardcopy of the poster, send your address to

with the word "POSTER" in the subject line.
---
A brief history of the APiP conferences is provided for reference.

Past and future topics covered at the APiP include the following (in arbitrary order):
High Energy Density Plasmas (NIF, Z, Omega, etc.)
Astrophysical Plasmas
Industrial Plasmas
Small-Scale Plasmas (table top lasers, EBIT, etc.)
Low Temperature Plasmas
Fundamental Data
Fundamental Modeling
Plasma-Solid Interactions
Fourth Generation Light Sources (LCLS, XFEL, etc.)
Plasma Diagnostics
| | |
| --- | --- |
| | ANNOUNCEMENTS |
Due to increased security, no on-site registrations will be accepted and all attendees must be pre-registered.
Photo identification must be presented at the Visitor Center to be admitted to the conference. Attendees must wear their conference badge at all times while on the campus.
---

The 2007 APiP is dedicated to the memory of Dr. Yong-Ki Kim,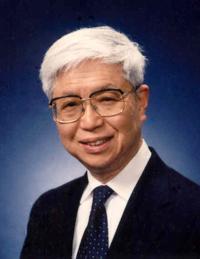 in recognition of his long service to this conference series and his seminal contributions to the field.

More >>